our fleet will arrive anywhere on time
We have a transport fleet ,that has modern refrigeration sets with the capacity of up to 25 tons and vehicles up to 6 tons equipped with refrigeration units.
We are flexible and versatile when it comes to the implementation of transport, which allows us to adopt to the needs of our customers individually. We have the full control over the transported goods at every stage of the transport. What counts for us is the safety of the goods and the time of their delivery. Our main logistics directions are Western Europe, Scandinavia and Great Britain.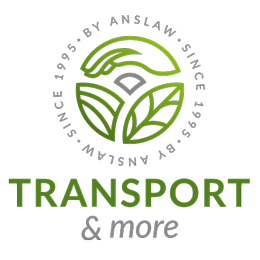 High quality refrigeration warehouses
We also have the warehouse with the size of 3000m², accommodating 6000–7000 pieces of pallets. Our offer includes refrigeration warehouses, where we store goods at the controlled temperature from 2°C to 15°C, as well as the warehouse with the possibility of storing goods without the required temperature. In addition , we have modern refrigerators with the capacity of 25 tons and flower coolers.
We handle a comprehensive management of warehouses from A to Z: starting from receiving the goods, storing them and loading the trucks and making transport documents. We can carry out inventories and all other warehouse tasks, and our refrigeration trailers have the ATP certificates